I love making fun of the Baby Boomers as much as anyone, but I do have to admit– they have us beat. They had affordable college, a living wage, and staggeringly low home prices.
Most importantly, they had Woodstock.
"Though it's frequently portrayed as this crazy, unbridled festival of rain-soaked, stoned hippies dancing in the mud, Woodstock was obviously much more than that – or we wouldn't still be talking about it." -Richie Havens
Most music festivals are an homage to the pure, unadulterated peace, love and hedonism that defined an entire generation. Lollapalooza does it right, providing the amenities of an entire city at your fingertips while guaranteeing you're not drowning in it. Beyond that, it has an impeccable lineup spanning four full days, making a ticket more economical than seeing each artist on their own.
As a 21 year old who has seen more concerts than years on this Earth, here's a few tips for Chicago's Old Navy of music festivals:
1. Prepare for the Worst
It is a fact well known to all Chicagoans that summer is monsoon season. Any day can begin without a cloud in the sky and end with torrential downpour. Luckily, Lolla runs rain or shine, so you can get your music fix with the little extra bass a thunderstorm provides. I'm pretty sure every year has seen some sort of mud pit, so just be sure to wear some sacrificial footwear and be okay with owning a rain poncho.
I know this is obvious, but if you haven't seen the sunlight in a hot minute wear sunscreen. I can't even begin to tell you how sad it is to see someone flinch every time they get touched in a mosh pit because they overestimated their base tan.
2. Budget, Budget, Budget
C3 Presents is perfectly content to bleed you dry. In fact, that's literally why Lolla exists.
As much of a steal as it is to see 40 musicians for less than $10 each, they will guarantee you make up the difference in some other manner. The food is delicious, but overpriced. I'm not one to turn down food, especially when it's local, so I recommend eating before you get to the park and only really having snacks.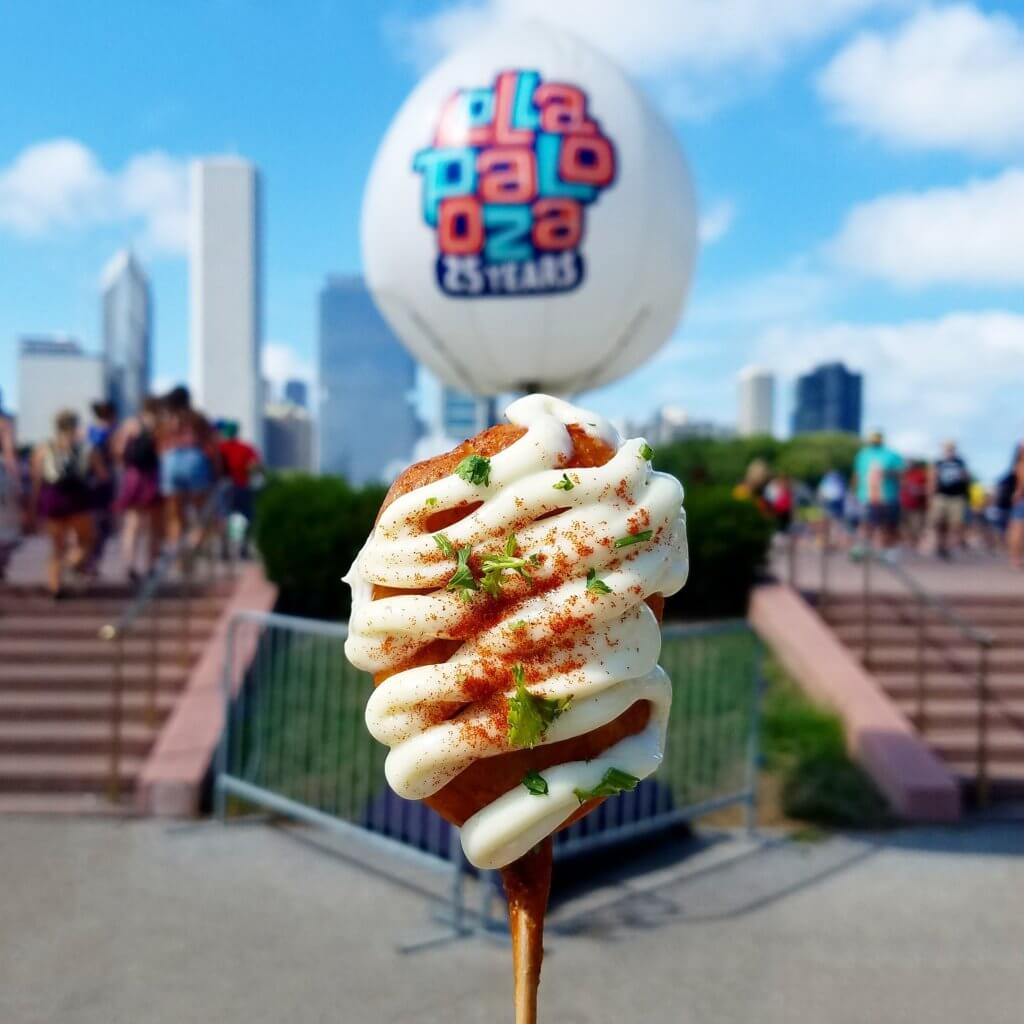 One thing though: do not buy drinks. They are delicious, astronomically expensive (like $15 for a red solo cup) and you will drop entirely too much money on it. You also can't bring alcohol into the park, so if you are like me and abhor the thought of having to spend all day fighting off 400,000 high schoolers to even be able to see a musician, I recommend just leaving the festival to have a few drinks. Your bank account (and firstborn child) will thank you.
Additionally, take the L (not figuratively, literally) to get to Lolla. The surge pricing is real, and $18 for unlimited train rides for the whole festival vs. $61 for one ride home makes a huge impact. Get the Ventra app and you'll never have the special mini heart attack that almost missing your train can provide.
Finally, eff Airbnb. The locals know you're coming. The hotels know you're coming. You are going to be hemorrhaging cash to get lackluster sleep if you go either of those routes. In a city of 2.705 million people, there's almost a guarantee you're loosely connected to someone who has an extra room. Reach out to old Facebook friends– you never know who is nice enough to let you crash on their couch. Considering I have a friend coming up from Texas (who I have not seen in 3 years) solely for this festival, I can vouch for the fact that the average human is perfectly comfortable pimping out half of their bed to a friend if it guarantees you companionship.
3. Be a Mom
I know this ties into numero uno, but it deserves its own bullet. Being the friend with gum, deodorant and a backup charger makes the entire event a bit nicer. Also, it helps you make friends. Just be a mom, and you will never realize you forgot your phone (like my friend did) or have it die with no way to get home (ditto).
4. For the Love of God, Don't Be Basic
You know what? White high top Converse aren't even comfortable. There. I've finally said what literally everyone else is thinking.
While sitting on the ground at Lolla, I counted 10 pairs of white Converse before I saw any other type. Not only does wearing "the uniform" make you impossible to pick out in the sea of other Midwesterners, it makes me honestly question if I'm geriatric. Please, wear what makes you happy. It's a festival: if people care enough to judge you for what you are wearing, they seriously just wasted $350 dollars when the could've just been a judgmental fopdoodle at home (and have the same amount of friends). Besides, Lollapalooza is one of the few opportunities where you can dress literally however you want and have it be socially acceptable.
I apologize if I seem like I'm ragging on anyone who likes high waisted shorts and white converse. I too become paralyzed by the amount of clothes in my closet and just allow Pinterest to make my outfit decisions for me. I'm going to contribute to the treasure trove of outfit inspiration on Pinterest by sharing the best outfits I saw at the festival:
This is all I can think of for now, but I'm sure I'll come up with more as time goes on (though hydrate should be on the list somewhere, but that's a story for another time). Don't hesitate to ask about anything in the comments!